Our industry has been around for a number of years in Charlotte, NC. The main problem is that most companies are offering 25 + year old technology. We install the latest in protection technology with our double flow reducers, high backed trough with the only certified gutter stud system.
However, the question still remains? Which system meets your budget and rain capacity needs? With all the products out there, do any of them really beat just hiring a handyman to install a home improvement store topper?
We would like to take you through the steps of our service to show you how we really stand out as the best company in the industry. From the first call, we're dedicated to providing you with the best products, practices, and results anywhere in the industry.
For nearly a decade, we have been dedicated to giving you the best gutter protection system available on the market. When you contact us for a free quote, you can count on a trained and friendly representative to answer right away- without you having to navigate through an inconvenient automated system. From here, we'll set you up with an appointment for an on-site inspection with one of our experts.
If you're not available during a weekday to meet with a specialist, many of our field experts have also made themselves available during nights and weekends. We want to schedule our visit when you can be available, and we'll do our best to work with you.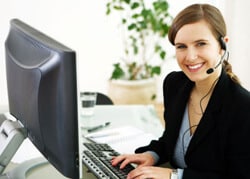 Step 2: Meeting With Your Specialist
The system design specialist should spend at least 60 minutes helping you to consider the best options available to permanently solve your system's clogging problems.
What can you expect from your field representative? A knowledgeable, skilled, and well-trained expert in the field who is ready to answer your questions about OUR system, filters and other cover systems. The cost of installing a cover will depend on a number of factors that our specialist will go over during the in home inspection. No two jobs are ever the same!
What you will not experience is a high-pressure sales tactics or prices that suddenly drop ten to fifty percent over the course of the visit. Our personable, professional representatives know that our products speak for themselves, and they want you to have the best experience possible with our network.
One of the greatest things about working with us is that we do it all. From the removal, fascia wood repair to custom manufacturing of the new system to the exact specifications required. In most cases, your installation will be finished in one day.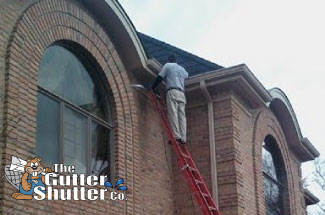 Our service to you does not end the day we're done with the installation. Your system design specialist will follow up with you to make sure everything went the way you wanted it. If you have any feedback or issues, we want to hear them. In the event there is an issue that arises we will be back free of charge to fix the issue.
Contact us today for a free, no-obligation estimate. Call or contact us online today!